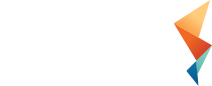 Job Information
Premise Health

Health Center Group Manager RN

in

Austin

,

Texas
We have an opening for a full-time Health Center Group Manager RN (Registered Nurse) to work with our Employer Health Center located in Austin, TX!
Premise Health is a leading worksite health and patient engagement company dedicated to improving the cost and quality of employee healthcare. We believe healthcare should be about helping people get, stay and be well. That's our mission and it's the foundation of everything we do. With more than 40 years of experience, Premise Health manages more than 500 worksite-based health and wellness centers across the country. The company serves more than 200 of the nation's leading employers, including a significant number of the Fortune 1000.
Summary: This person will have oversight of a traditional health center as well as a mobile unit.
Essential Functions:
Oversees the management of multiple (2+) health centers and lines of service across a single contract.

Manages staff typically composed of RNs, Administrative staff, and technical roles (Radiology, Physical Therapy etc.). Manages multiple technical Team Leaders and monitors all daily operational processes for Medical Leaders and providers

Assists in the creation of site-specific goals and measurements related to the needs of the client

Effectively communicates across the contract to ensure consistency in messaging

Compiles input for the performance appraisal process for all staff members

Responsible for following appropriate processes for hiring, staff development and performance management and provides input to Director, Client Operations for the final decision.

Responsible for interviewing, training, and the successful orientation and onboarding of new hires

Manages daily operations, workflow, work schedules, and timecard monitoring, to ensure efficient and effective health center performance

Identifies process improvement opportunities and presents resolutions and recommendations to the Director, Operations

Makes recommendation regarding staffing model based on objective scheduling & volume analysis – presents to Director, Client Operations for approval

Understands and complies with all regulatory, procedural and licensing requirements

Completes reports as needed and provides assistance to Clinical Quality and Operations departments regarding investigations and the resolution of issues or complaints

Identifies process improvements and workflow efficiencies

Coaches and provides feedback to staff on a regular basis

Manages internal budget, reviews expenses, purchases supplies, inventories equipment, medication, lab tests etc.

May serve as a client contact and provide reports and summaries of health center activities.

Communicates and coordinates Corp messages and ensures implementation of policies and procedures

Assists in the identification and use of per diem staff to ensure appropriate staffing levels are met

Works collaboratively with the Medical Leader at the site to manage internal medical staff site issues

Communicates regularly with staff, conducts meetings and provides updates and share information regularly

Acts as health center's infection control lead and collaborates with the corporate Director of Quality and Infection Control Officer.

May provide patient care if qualified

May require other duties as assigned
Basic Qualifications
Education:
Bachelor's degree or equivalent work experience required

Current license as a Registered Nurse in Texas

Certification in Occupational Health (COHN/COHN-S) may be required for some sites

Current certification in AHA or ARC Basic Life Support for health care providers is required
Experience:
Minimum 3+ years' experience in the medical field

2 – 3 years' management experience

Prior management experience managing a large group a must

Experience accessing CDC, WHO, APIC or other industry standards for Infection Prevention practices.