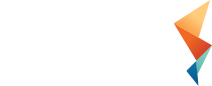 Job Information
Premise Health

Web Developer

in

Brentwood

,

Tennessee
Premise Health is the world's leading healthcare access provider. We deliver purpose-driven career experiences in a culture-centric work environment—ensuring that employees at the nation's best companies get, stay, and be well. In a changing healthcare environment, we know there's a better way for organizations to help their people live healthier lives by delivering the right care at the right time, right where they work. Partnered with visionary organizations around the globe, we offer a broad range of healthcare services and deliver an effortless patient experience that raises the bar, lowers costs, and redefines the meaning of quality care. By shifting the conversation from cost to return and from treatment to prevention, we are committed to help people, their families, and the organizations they work for be at their best.
We are looking for a Web Developer to work in our Business Intelligence department at our Corporate office in Brentwood, TN ! If you possess a "whatever it takes attitude" keep reading.
It's hard to pinpoint a "typical" day here (and who wants typical anyway?), but in summary you will deliver high quality reporting applications and outputs designed to meet the needs of both our clients and organizational stakeholders. You will be focused on developing and supporting web-based reporting applications based on an in-depth knowledge of user requirements and operational objectives.
What You'll Do For Us:
Develop cross-browser compatible websites.

Build and maintain existing websites including adding new features and content editing.

Build and maintain web apps used both internally and by clients.

Stay informed on industry trends, web development techniques and advancements in the area of development, UX and responsive frameworks.

Generate and maintain reports supporting business and client data needs.

Work collaboratively with business users and clients to resolve data quality issues.

Assist with troubleshooting database related issues and tracking them through to resolution.

Assist with monitoring the performance of Business Intelligence databases and processes.

Assist with performance tuning of database schemas, stored procedures, etc.

Identify and leverage opportunities to continually improve the quality of Business Intelligence systems, processes, and standards.
Requirements
Bachelor's degree. In lieu of degree, at least 3 years of reporting or web development experience in enterprise level environments.

1-3 years Microsoft SQL Server database development experience including: stored procedures, query optimization, and basic database design.

Minimum of 2 years experience with two or more of the following: ASP.Net, Windows Forms, VB or C#.

Minimum of 2 years experience with HTML, CSS, and VB.NET

Experience managing and deploying SSIS, SSRS, and SSAS changes in production environments.

Experience analyzing data to identify potential issues, trends, or exceptions to drive data quality.

Experience diagnosing, isolating, and under supervision, implementing strategies to resolve complex data opportunities.

Comfortable working with large, cross-functional groups of stakeholders.
What We'll Do for You:
At Premise Health, you're not an employee – you're a team member. We have health centers, pharmacies, fitness centers and offices scattered across the country, but we're all working together to deliver exemplary and delightful service to our clients, their employees and family members. We're proud of the culture we've built, and we aim to assist our team members in living their best life – in and out of the workplace. That's why you'll find us taking a yoga class together or starting a book club. We know that we can only help people get, stay, and be well if we do the same for ourselves. We're also not afraid to share what we're up to – check out some of our smiling faces.
As an employer, we want to compensate you for the work you do with more than a paycheck (although you'll get one of those too). Premise Health offers competitive benefits packages including medical, dental, vision, life insurance, 401(k), paid holidays and vacation time, and a company-sponsored wellness program. We are an equal opportunity employer of nice people and value inclusion at our company. We do not discriminate based on race, religion, color, national origin, gender, sexual orientation, age, marital status, veteran status, or disability status.