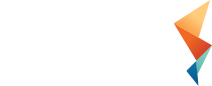 Job Information
Premise Health

Project Coordinator - REMOTE

in

Chicago

,

Illinois
Welcome to the new standard of healthcare!
Premise Health is the world's leading healthcare access provider. We deliver purpose-driven career experiences in a culture-centric work environment—ensuring that employees at the nation's best companies get, stay, and be well. In a changing healthcare environment, we know there's a better way for organizations to help their people live healthier lives by delivering the right care at the right time, right where they work. Partnered with visionary organizations around the globe, we offer a broad range of healthcare services and deliver an effortless patient experience that raises the bar, lowers costs, and redefines the meaning of quality care. By shifting the conversation from cost to return and from treatment to prevention, we are committed to help people, their families, and the organizations they work for be at their best.
We are looking for a Project Coordinator to work remotely in support of our clients across the US. If you possess a "whatever it takes attitude" keep reading.
It's hard to pinpoint a "typical" day here (and who wants typical anyway?)
Under the direction of the Manager of Integrated Device Solutions, the Project Coordinator is responsible for the installation, configuration and monitoring of all medical and payment system devices that are integrated into the Premise Health environment. The Analyst will also facilitate the creation of clinical printer and workstation builds within Premise Health's Epic Electronic Health Record system.
Additionally, the Analyst provides T3 operational support to other teams related to medical devices, payment system devices, and Epic EHR builds. The Analyst responsibilities include (but are not limited to) managing projects from ideation to operationalization, cross-functional stakeholder meeting facilitation, business and functional requirements gathering and documenting, compiling work breakdown structures and knowledge creation. During this job, the Analyst may be asked to travel to remote Health Center locations to assist with technology deployments and/or troubleshooting. Occasional after-hours or weekend work may be required.
What You'll Do for Us:
Provides input into establishing new and streamlining existing policies and procedures pertaining to deployment, security and maintenance of the supported devices.

Provides input into standards and guidance on best practices.

Supports devices in platforms that may include various EHRs.

Obtains and documents business and functional requirements for integrated devices including details related to installations, upgrades, patching, deployment, monitoring, configuration, securing and troubleshooting.

Creates knowledge artifacts for problem tracing, performance tuning, and troubleshooting of problems related to the supported devices. The Analyst will also assist in identifying, documenting, and seeking resolution of the root cause of those problems.

Provides estimates for feasibility, costs, time, and work effort needed to design and implement complex technical solutions.

Work as a resource within cross-functional teams on projects with medium to large scope.

Identifies opportunities to transfer knowledge to other groups and facilitates knowledge transfer.

Functions as a subject matter expert in troubleshooting Epic printing issues. Responsible for the creation and updating of any related support tickets with Epic Support and functioning as a primary point of contact for joint troubleshooting efforts.

Facilitates the creation of clinical printer and workstation builds within Premise Health's Epic Electronic Health Record system.

Provides after-hours support as needed for critical outages and scheduled maintenance activities.

Seeks senior level guidance from senior team members.

Other duties as assigned.
Education:
Bachelor's degree in Computer Science, Business Information Systems or related degree, or relevant experience and accomplishments.
Experience:
3 years work experience, with a focus on strategy, standardization, process creation and adherence to governance policies. Work in a healthcare environment preferred.

Experience collaborating and facilitating initiatives with technical and non-technical leadership on projects throughout all stages from ideation to operationalization.

Capable of communicating technical information both verbally and in writing to various technical and non-technical audiences.

Familiarity with best practice frameworks such as ITIL, Agile, and/or COBIT is preferred.

Relevant experience supporting healthcare applications (i.e. Electronic Health Record systems) is preferred.

Work experience supporting the Epic EHR system is desired.
Knowledge and Skills:
Demonstrates ability to define and adhere to processes.

Demonstrated ability to manage multiple project deliverables on multiple projects effectively.

Experience supporting devices in a Microsoft domain environment.

Proficiency in Microsoft technologies.

Ability to obtain necessary application proficiencies within allotted timeframe(s).

Produce and maintain accurate documentation, installation and operational reports using the Microsoft Office Suite and Microsoft Visio.

Proven analytical and problem-solving skills, experience in a transactional high-volume, high-availability production environment.

Ability to handle multiple tasks simultaneously by effectively managing priorities.

Must have strong communication skills and proficient use of English in written and verbal forms. Must also have experience in creating technical presentations and then effectively sharing that information in a group setting.

Interpersonal skills must include a willingness to train other team members as alternates / backup for areas of responsibility and an ability to effectively work with both technical and non-technical teammates.

Works well both independently and as part of a team.

Possesses characteristics of self-reliance, self-motivation and possesses a "can do" attitude.
What We'll Do for You:
At Premise Health, you're not an employee – you're a team member. We have health centers, pharmacies, fitness centers and offices scattered across the country, but we're all working together to deliver exemplary and delightful service to our clients, their employees and family members. We're proud of the culture we've built, and we aim to assist our team members in living their best life – in and out of the workplace. That's why you'll find us taking a yoga class together or starting a book club. We know that we can only help people get, stay, and be well if we do the same for ourselves. We're also not afraid to share what we're up to – check out some of our smiling faces.
As an employer, we want to compensate you for the work you do with more than a paycheck (although you'll get one of those too). Premise Health offers competitive benefits packages including medical, dental, vision, life insurance, 401(k), paid holidays and vacation time, and a company-sponsored wellness program. We are an equal opportunity employer of nice people and value inclusion at our company. We do not discriminate based on race, religion, color, national origin, gender, sexual orientation, age, marital status, veteran status, or disability status.