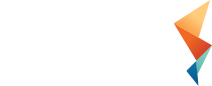 Job Information
Premise Health

Registered Nurse, Health Risk Condition Management/Coach (HRCM/Coach) (RN)

in

Dayton

,

Indiana
We have an opening for a Full Time Health Risk and Condition Management Coach to work at our employer health center located in Dayton, IN!
Health Coaching or Diabetes Educator Experience Preferred
Premise Health is a leading worksite health and patient engagement company dedicated to improving the cost and quality of employee healthcare. We believe healthcare should be about helping people get, stay and be well. That's our mission and it's the foundation of everything we do. With more than 40 years of experience, Premise Health manages more than 500 worksite-based health and wellness centers across the country. The company serves more than 200 of the nation's leading employers, including a significant number of the Fortune 1000.
PURPOSE OF THE POSITION
This position melds both the duties of an HRCM RN and a Wellness Coach. Provides education and counseling to client employees identified as appropriate for any of the Health Risk and Condition Management (HRCM) programs offered by Premise Health. Works with employees one-on-one or in small groups to assist in meeting health and wellness goals related to weight, nutrition, exercise, stress, tobacco cessation, work/life balance and general health.
ESSENTIAL JOB FUNCTIONS
HRCM RN responsibilities:
Supports a proactive, multidisciplinary team approach directed toward prevention, education and health promotion

Establishes supportive relationship with client employee

Provides disease specific self-care education to client employee enrolled in the various HRDM programs

Assesses client employee's educational/clinical needs, prioritizing and individualizing program based on elicited information

Acts as resource for client employee

Documents sessions and progress into the electronic medical record

Collaborates with Physician or other Licensed Independent Practitioner and other HRCM nurses to arrange for further medical treatment when needed

Consults with other members of the healthcare team to solve problems and seek advice. Designs interventions to improve outcomes.

Identifies emergency situations and provides care within legal scope of practice

Maintains patient privacy and confidential patient information

Participates in outreach/follow-up phone calls and follow-up patient visits

Shares questions and concerns with the Health Center Manager or Site Medical Leader

Assists in the development of criteria to measure outcomes, assists in the analysis of data for quality improvement, interprets study results, identifies limitations and barriers and recommends alternatives

Serves as patient advocate

Develops and presents educational services for associated persons or departments as appropriate

Acts as facilitator of Care Team meetings.

May require other duties as assigned.
Wellness Coach responsibilities:
Delivers one on one and/or group coaching sessions in the areas of weight, nutrition, exercise, stress, tobacco cessation, work/life balance and general health

May coordinate and conduct wellness programs in areas such as nutrition, stress management, weight management, smoking cessation, exercise and others

Coach effectively in-person and by phone

Collaborates with health center staff to coordinate and promote health and wellness programs

Works closely with third party health and wellness vendors

May assist the Director of Site Operations in assessing and maintaining reports, evaluating the coaching program(s) & conducting ongoing evaluation of the effectiveness of the programs

Represents the health center, as appropriate, in scheduled or ad hoc employer meetings regarding health and wellness events or strategic initiatives
BASIC QUALIFICATIONS
Education:
Currently licensed Registered Nurse in state of practice

Either certified in an ICF-accredited coaching program or ability to complete Wellcoaches® certification by the end of the first year of employment

Current certification AHA or ARC Basic Life Support for health care providers, Advanced Cardiac Life Support may also be required based on contract scope of services

Bachelor's degree (BSN) from four-year college or university (preferred)
Experience:
At least three years' experience as a Registered Nurse caring for patients with any of the following conditions: Type 2 diabetes, asthma, heart disease, heart failure or hypertension.

Experience working as a wellness coach

Experience in Disease Management, Certificate in Case Management, Certified Diabetes Educator (CDE) a plus (preferred)

Experience in health promotion or work site wellness and public speaking (preferred)

Knowledge and experience with Electronic Medical Records (preferred)
Knowledge and Skills:
Knowledge of Internet software, Spreadsheet software and Word Processing software
Work Environment:
This job operates in a clinic setting. The work environment characteristics described here are representative of those an employee encounters while performing the essential functions of this job. Reasonable accommodations may be made to enable individuals with disabilities to perform the essential functions.
While performing the duties of this Job, the employee may be exposed to fumes or airborne particles, virus, disease and infection. The employee may experience traumatic situations. The employee may occasionally be exposed to toxic or caustic chemicals and risk of electrical shock. The noise level in the work environment is usually quiet.
Physical Demands:
These physical demands are representative of the physical requirements necessary for an employee to successfully perform the essential functions of the job.
While performing the duties of this job, the employee is regularly required to talk and hear. This position is very active and requires standing, walking, bending, kneeling, and stooping all day. The employee may be required to lift and/or move items over 20 pounds.
Other Duties:
Requirements as set forth in the specific contract for the site may include working flexible hours including evenings, nights and weekends. Travel for training may occasionally be required.
If you want to join a team of knowledgeable, compassionate, like-minded healthcare professionals, join Premise Health for an unlimited opportunity with the company that is changing the face and the place of the healthcare industry as we know it.
We are an equal opportunity employer.