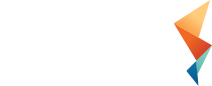 Job Information
Premise Health

Licensed Practical Nurse/Licensed Vocational Nurse (LPN/LVN)

in

Fridley

,

Minnesota
We have an opening for a Full Time LPN/ LVN -Licensed Practical Nurse to work at our employer health center located in Fridley, MN!
First shift hours
Occupational Health Experience Preferred
Premise Health is a leading worksite health and patient engagement company dedicated to improving the cost and quality of employee healthcare. We believe healthcare should be about helping people get, stay and be well. That's our mission and it's the foundation of everything we do. With more than 40 years of experience, Premise Health manages more than 500 worksite-based health and wellness centers across the country. The company serves more than 200 of the nation's leading employers, including a significant number of the Fortune 1000.
PURPOSE OF THE POSITION
Provides prescribed medical treatment and personal care services to ill or injured client employees in healthcare clinics by performing the following duties.
ESSENTIAL JOB FUNCTIONS
Interviews patient to determine medical problem/condition and documents in chart for physician.

Obtains and records patient's vital signs and weight.

Assists physician with patient examination as needed.

Reviews physician's orders, lab requests, or follow-up needs with patient.

Documents services performed on appropriate forms.

Dresses wounds as instructed. Applies compresses, ice and heat packs.

Observes patients and reports adverse reactions to medication or treatment to medical personnel in charge.

Administers specified medication, orally or by subcutaneous or intermuscular injection, and notes time and amount on patients' charts.

Assembles and uses clinic equipment.

Collects samples, such as urine, blood, and sputum, from patients for testing and performs routine laboratory tests on samples.

Sterilizes equipment and supplies.

Cleans rooms and changes linens.

Maintains supplies, including stocking and ordering new supplies and disposing of expired or damaged supplies.

Responds to patient or client telephone inquiries by evaluating and responding to the patient's/clients problems and questions.

Follows up with patients who miss appointments.

Follows up with patients on lab results, including the scheduling of any additional tests.

Coordinates referrals for patients through insurance and other physician offices.

This job has no supervisory responsibilities.

Other duties as assigned.
BASIC QUALIFICATIONS
Education:
Graduate of National League for Nursing accredited program, Associate's degree (A.S.) and/or equivalent from two-year college or technical school.

Licensed as a Practical or Vocational Nurse, Current Certification in Basic Life Support is required, Advanced Cardiac Life Support may also be required based on scope of contract services.
Experience:
At least three years of clinical experience as a LPN/LVN in an ambulatory care, occupational health, or emergency department setting.
Knowledge and Skills:
Knowledge about workplace health and safety concepts and OSHA regulations.

Strong computer skills (Internet software, spreadsheet, word processing etc.) preferred.

Knowledge and experience with Electronic Medical Records preferred.
Work Environment:
This job operates in a clinic setting. The work environment characteristics described here are representative of those an employee encounters while performing the essential functions of this job. Reasonable accommodations may be made to enable individuals with disabilities to perform the essential functions.
While performing the duties of this Job, the employee may be exposed to fumes or airborne particles, virus, disease and infection. The employee may experience traumatic situations. The employee may occasionally be exposed to toxic or caustic chemicals and risk of electrical shock. The noise level in the work environment is usually quiet.
Physical Demands:
These physical demands are representative of the physical requirements necessary for an employee to successfully perform the essential functions of the job.
While performing the duties of this job, the employee is regularly required to talk and hear. This position is very active and requires standing, walking, bending, kneeling, and stooping all day. The employee may be required to lift and/or move items over 20 pounds.
Other Duties:
Requirements as set forth in the specific contract for the site may include working flexible hours including evenings, nights and weekends. Travel for training may occasionally be required.
If you want to join a team of knowledgeable, compassionate, like-minded healthcare professionals, join Premise Health for an unlimited opportunity with the company that is changing the face and the place of the healthcare industry as we know it.
We are an equal opportunity employer.